Donald Trump has never been known as particularly openminded or tactful individual. In fact, the president has not only excused and enabled racism and white supremacy, but there have also been incidents where the president exposed his own racist beliefs. Here are twenty of those incidents:
20. "You Don't Want to Live With Them Either"
source: Flickr
Back in 1973, Trump Management Company faced a lawsuit from the Justice Department. This lawsuit focused on thirty-nine of Trump's New York properties, and alleged that employees were directed to lie to African American lease applicants about the availability of apartments for rent.
Trump's sickening response to the accusations? "You wouldn't want to live with them either."
19. "Bring Back the Death Penalty!"
source: pixabay
In the late 1980s, five black and latino teens were falsely accused of raping a  white woman in New York's Central Park. At the time of the crime, many were convinced of the boys' guilt, including President Trump, who took out four ads in major NYC newspapers to advocate for the young men to receive the death penalty. However, in 2002 DNA evidence revealed the young men's innocence, and they were awarded a well-deserved 41 million dollar settlement.
Trump, however, remains steadfastly convinced of the Central Park Five's "guilt"
18. Well, What do 'Indians' Even Look Like?
source: Wikimedia 
In the 1990s, much of Trump's energies were devoted to protecting the interests of his casinos. Said casinos eventually went bankrupt, but Trump's efforts to protect him led to him making racist comments directed toward Native Americans. In 1993, he appeared before a House Subcommittee on Native American Affairs, in support of an effort to modify legislation that had given Natives the right to own and operate casinos. The president insisted there was a lot of "corruption" around Native American casinos, making false accusations centered around organized crime, and went off script of his supposedly-politically correct prepared statement. Notably, he stated that the Native Americans who had opened casinos "didn't look like Indians to [him]", not only using an outdated and incorrect term to refer to these people, but also offensively calling into question their identity.
17. One of Many Rude Nicknames
source: Wikimedia
Trump has never been above giving his foes cruel nicknames. But one particularly racist example is his moniker for Massachusetts Democrat Elizabeth Warren. Senator Warren had previously claimed Native American ancestry (she has since walked back on these claims). This claim resulted in Trump patronizingly nicknaming her  "Pocahontas", contributing to the false and racist equivalency between all indigenous tribes.
16. Seriously? It's the 1980s!
While Trump initially denied the comments, he later admitted in a 1997 Playboy interview that he "probably" said him—suggesting that racist generalizations are commonplace to him.
13. More Casino Drama
source: pxhere
In '92, Trump's accommodation of others' bigotry landed him in legal trouble. The Trump Plaza Hotel and Casino was forced to pay a $200,000 fine, after they transferred female and black dealers to different tables to accommodate a big time racist, sexist gambler's preferences. Unfortunately, it wouldn't be the last time Trump bowed to a fellow bigot.
12. "Well Documented" False Claims
In another attempt to protect his ultimately doomed Atlantic City Casino, Trump released a series of offensive ads about the St. Regis Mohawk tribe, accusing them of criminal activity in an effort to doom their casino.
11. Overeducated?
Yet it was Trump's comments to Allen while he was on the show that are perhaps even more disgusting. He insinuated to Allen that he was "scary" and overbearing due to being a black male, and even asked him outright why the female contestants were afraid of him.
10. Vicious Because You Make it That Way
source: pexels
In 2005, Trump's racism through The Apprentice took an even more disturbing turn. He pitched a version of the show in which black and white contestants would be pitted against each other. " Whether people like that idea or not, it is somewhat reflective of our very vicious world," the president said at the time. The idea never got off the ground, but one can only imagine how the black team would be treated in comparison with the white team.
9. Mosque Debate
source: Wikimedia
In 2010, Trump threw his hat into the WTC Mosque debate. He ironically enough referred to the plan to build the mosque as "insensitive", and stated on the David Letterman show that "somebody's blowing us up. Somebody's blowing up buildings, and somebody's doing lots of bad stuff."
8. Birther Theory
source:obamalibrary
In 2011, Trump continued to show his racist true colors by becoming one of the most prominent figures to push forward the "birther theory"—namely, that Barack Obama was not an American born citizen. Trump seemed to take the racist crusade to be a personal one—he went as far as sending investigators on his own dime into Hawaii to access Obama's birth certificate.
7. As If Trump Would've Gotten in Anywhere Without Daddy's Money
source: maxpixel
Trump continued his assaults on Obama, insinuating that the Ivy League educated president was lying about his degrees and that he wasn't actually "a good enough student" to have earned them.
source: Wikipedia
In 1996, Trump was sued by a group of African Americans living in Indiana who claimed that he had reneged on a promise to hire mostly minority workers for his riverboat casino located on Lake Michigan, keeping with his trends of both racism and lying.
5. "Because He's Mexican!" No, You're Just Wrong
source: Pixabay
This past May, Trump implied that a federal judge shouldn't be able to oversee the class action lawsuit against Trump University-simply because he's Mexican.
"He's a Mexican,"  Trump said of Federal Judge Gonzalo Curiel."We're building a wall between here and Mexico. The answer is, he is giving us very unfair rulings — rulings that people can't even believe."
Even Paul Ryan was disgusted by Trump's clear racism
4. Continued Judgment On Judges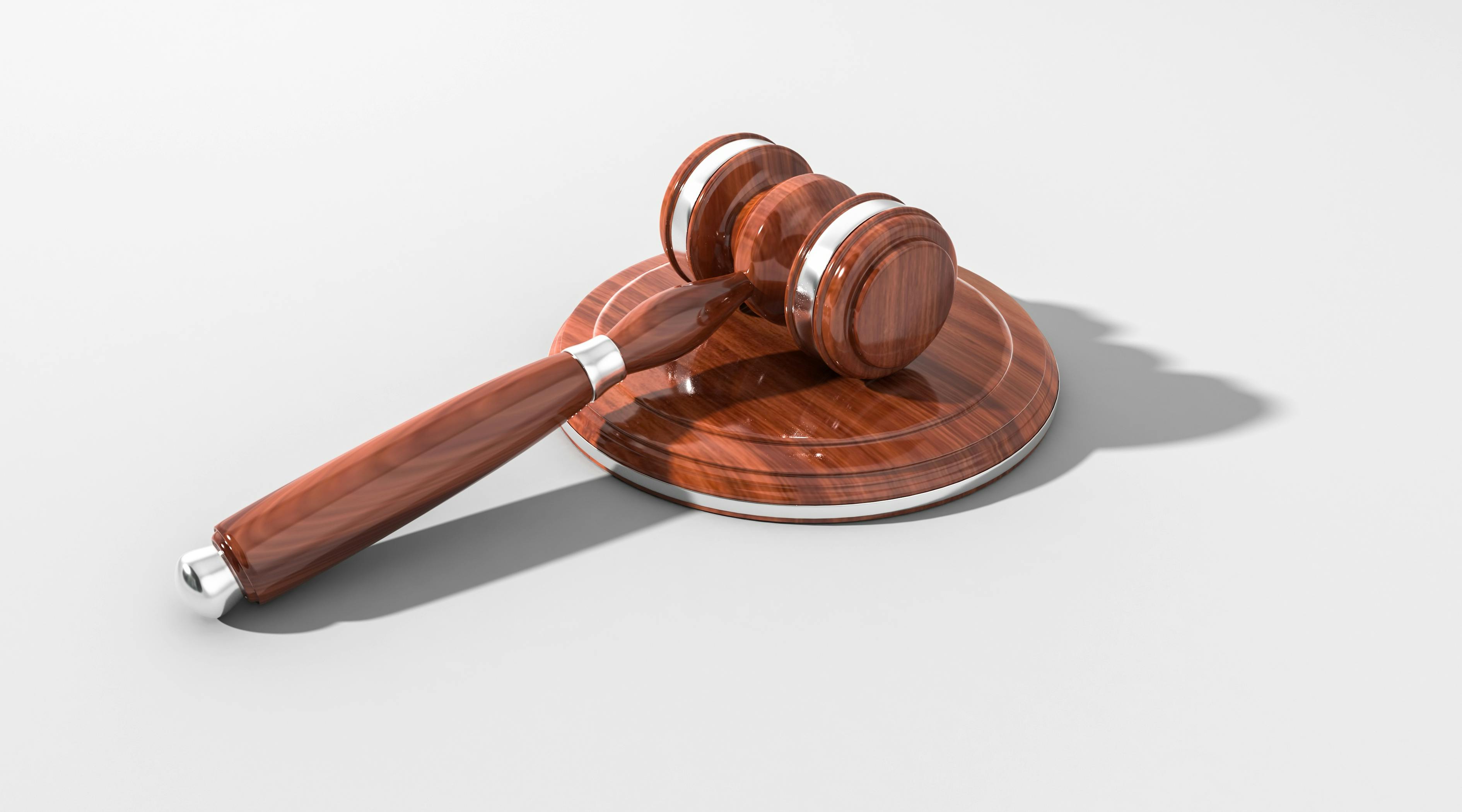 source: pexel
In keeping with his racist remarks about Judge Curiel, Trump has also implied that a Muslim judge may not be "fair" to a case involving him, simply because they are Muslim.
3. Their Son Did More For This Country Than You Did
source: wikimedia
At the DNC, Khizr Khan, father of fallen US Army Officer Humayun Khan, spoke out against Trump. In retaliation, the then-candidate made offensive comments implying Khan's wife Ghazala Khan, who was overcome by grief and silent, wasn't allowed to speak.
"If you look at his wife, she was standing there. She had nothing to say. She probably, maybe she wasn't allowed to have anything to say. You tell me," he said.
2. Eerily Appropriate Bedfellows
source: Wikimedia
During the 2016 presidential campaign, Trump side stepped many opportunities to condemn former KKK leader and white nationalist David Duke, who had endorsed him. He took a worryingly long amount of time to finally condemn Duke, something his actions have never done.
1. "Very Fine People"
 source: Wikimedia
In perhaps his most telling coddling of white supremacy, Trump insisted there were "very fine people on both sides" of the Neo-Nazi Charlottesville rally, which left a woman dead.